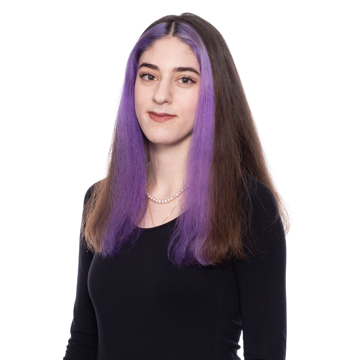 "

Finland always feels like a place where I belong

"
Why did you choose to study in Finland?
One is because I heard a lot about the education system and how it's one of the best in the world. You can choose your courses and schedule your years in university how you like. You can structure your degree how you want until you get enough credits to graduate. Also, there is practical approach. For example, in some courses, we do assignments for case companies and get into real life problems. There are also exchange opportunities and internships abroad. During my studies, I have done internships in Croatia and Slovenia and exchange studies in Hong Kong. The processes were also very easy. Another reason is the standard of living in Finland is very high. It's a good country to move and plan your future life.
How would you describe your studies?
In university, we have more academic articles and scientific literature to read. We didn't have that in UAS. University is a good choice for those who want to continue their career in academic world or get into PhD. Although it's not necessary to be a scientific person and to have the desire to study PhD to get into university. University is also very practical. For example, I now have a course in strategic foresight where we get to work on a case company as our assignment. University is a little bit more difficult, but you also gain more knowledge. It is very informal, relaxing, nice and I really like it. Classes were very international during my bachelor's degree. We had several nationalities or people from different countries in my class. For masters, there are a few international students but there are really a lot of them in other programs and also exchange students. It's not a problem to find international friends.
What is your favorite part about studying in Finland?
That there is a lot of opportunities for students. You can go for exchange studies, try different things and if you don't want to go abroad for a semester, you can also do different things because there's lots of different student associations where you can take part in. Before the pandemic, there were lots of events where you can meet people but now there are some online events which are also really nice.
How is it like to live in Finland?
It's very comfortable and welcoming. All staff members and students are all very welcoming to international students and are always there to help if we don't know something or if we have problems. They try to make student life the best possible.
What are your future plans?
I would like to stay in Finland because I really like this country. I have lived in four other countries and whenever I go back to Finland it always feels like a place where I belong to. I want to find a job in education industry or in business.
What is your advice to potential international students?
Start studying Finnish language as soon as possible because it is very important. When I moved to Finland, I didn't know any single word in Finnish. At first it seems like Finnish is hard, you would say that what's the point of learning it if I'll never be fluent because it has so difficult grammar. But it really helps when you start to have small talk and you don't have to be fluent.
> Get to know XAMK 
> Get to know University of Turku 
> Back to Meet the Students