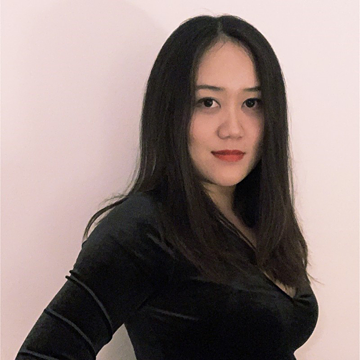 "Networking is really important here and for your future career"
Why did you choose to study in Finland?
During my studies in Paris, I came to Finland quite often and have already fallen in love with the country and Finnish music. When I was working as a marketing team leader at an international eye wear company, I realized that I want to have profound knowledge in marketing and that's how I ended up in Finland. I have always liked cold countries and I already had friends here.
How would you describe your studies?
Here in Finland, people study for themselves. When they say "congrats" to you, they really mean it. People are not competing with you. We are also cherished by our teachers. Even though our ideas are not the best, the teachers would always encourage us to think. They would say "Oh that's a good idea, that's a good point!" and this gives me more confidence being a not so confident student. I am always motivated to write and express what I feel. It's also quite flexible here, you can study at your own pace. It just feels great here and it's very special.
What do you find unique in Finland?
That it has all the good things together. Before coming to Finland, you might think Finns are very cold, but they're very friendly – when you approach someone and ask for help, they always try to help. It's also very safe here. And in general people here are happy. Finland is also a very student-friendly country and it offers many benefits for students. You can live in an affordable student apartment and you can get discounts from so many shops and restaurants.
What is your advice to potential international students?
As for studying, you should look after their career path and the quality of education over the rankings. All Finnish institutions have quality education. Do not be scared to express what you think. The teachers encourage you to think and appreciates all answers. Also, you should enjoy. Be happy where you are and allocate your time reasonably. Your mission is to learn for yourself and not for your parents or to get good grades or complete as many courses as you can. The most important part is the process and that you are actually learning.
As for the living, it's not as expensive as you might have heard. There are always cheaper options like Lidl, Prisma, secondhand shops, etc. And I think that's the good part about Finland. Lastly, go out and meet friends. Networking is really important here and for your future career. Attend all sorts of events organized by your student union. They will also make you feel less lonely especially during the dark winter days.
> Get to know Hanken School of Economics
> Back to Meet the Students