Many Finnish universities are ranked among top 100 in the QS World University Rankings by Subject 2019, which covers over 1200 universities from all over the world. Two Finnish universities also shine in the QS Top 50 Under 50 2019 ranking of world's top young universities.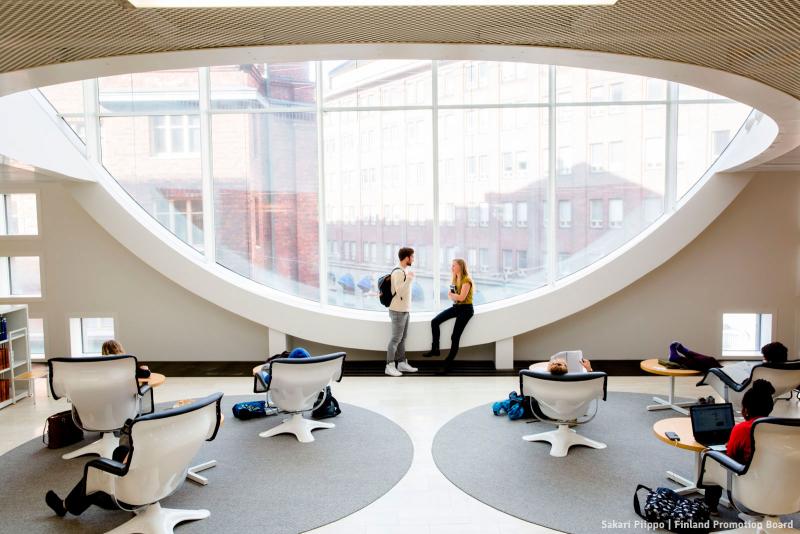 Of all the Finnish research universities included in the ranking, the highest subject-specific positions go this year to Aalto University in arts & design (#7), University of the Arts Helsinki's Sibelius Academy in performing arts (#12) and the University of Helsinki in philosophy (#21) and education (#30).
University of Helsinki also did well in several other disciplines, ending up among the top 50 in dentistry, agriculture and forestry, anthropology, and veterinary science. The Aalto University's expertise in the field of architecture resulted in a top 50 placement, too.
Several Finnish universities have a firm foothold in the 51-100 range – in addition to the ones mentioned above, the University of Jyväskylä in sports-related subjects, University of Turku in nursing, and University of Tampere in communication and media studies.
Two Finnish universities have secured a slot in the QS Top 50 Under 50 2019 ranking for young top universities in the world: Aalto University on the 9th place, and Tampere University of Technology, nowadays part of Tampere University coming 41st on the list.
There are currently 13 research universities in Finland. Two of the universities included in these QS rankings (the University of Tampere and Tampere University of Technology) merged on 1st January 2019 to form Tampere University.

Read more about QS World University Rankings 2019
www.topuniversities.com/university-rankings 

Read more about Finnish universities
www.studyinfinland.fi/universities